Disney Channel
is a popular Television Channel including shows about every day child humor. One example of some
weird
phrases from Disney Channels include " I have now made you my minions, now go make me some waffles!", which is a phrase from the
Wizards of Waverly Place
episode, "Wizards VS Werewolves", a one hour special that can be watched on the Disney Site itself.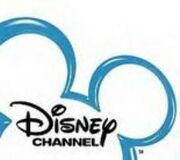 Phineas and Ferb
Edit
Phineas and Ferb is an animated television series about the life of ten year old stepbrothers that spend their whole summer creating spontaneous inventions. Their sister, Candace, always ends up getting involved in their projects. She always tries to "bust them" by telling their mom but the project always ends up disappearing. Meanwhile, the boys' platypus, Perry, lives a weird life of a secret agent working for an agency led by a professional (but odd) sargent named Major Monagram, along with his assistant, Carl.
The Suite life On Deck
Edit
The Suite Life on Deck is a live action series based on the life of two 15 turning 16 year old boys named Zack and Cody ( Dylan and Cole Sprouse) living on a cruise ship and attending Seven Seas High School, along with their friends, farm girl Bailey Pickett (Debbie Ryan), millionaire London Tipton( Brenda Song ), and former child sensation Marcus Little (Doc Shaw) (Joined on the Season 2 episode, "Roomies"). But, a hard-working ship manager named Mr. Moseby (Phil Lewis), always tries to keep them out of trouble, but always fails. This TV series is the successor to the 2005-2007 series, The Suite Life of Zack and Cody. [2]
Wizards of Waverly Place
Edit
Wizards of Waverly Place is a live action series based on the lives of 3 young wizards, Alex Russo (Selena Gomez), Justin Russo (David Henrie), and Max Russo (Jake T. Austin) who use magic to make bad events happen in every day life. Their parents, Jerry and Terese Russo ( David Deluise and Marial Canals Barerra ) are always careful of what kinds of magic their children exerience. Alex Russo is a young female wizard whos spells always end up in a disaster. Justin Russo is a teenage wizard who always is aware of what types of magic he uses. Max Russo is a weird young wizard who goofs around with magic and gets himself in trouble, which he dosen't really care about. According to a sentence in the "Wizard VS Vampires VS Zombies" episode, Max has no fear. [3]